NAVIGAZIONE: Catalogo > PRESTON ABSOLUTE STATION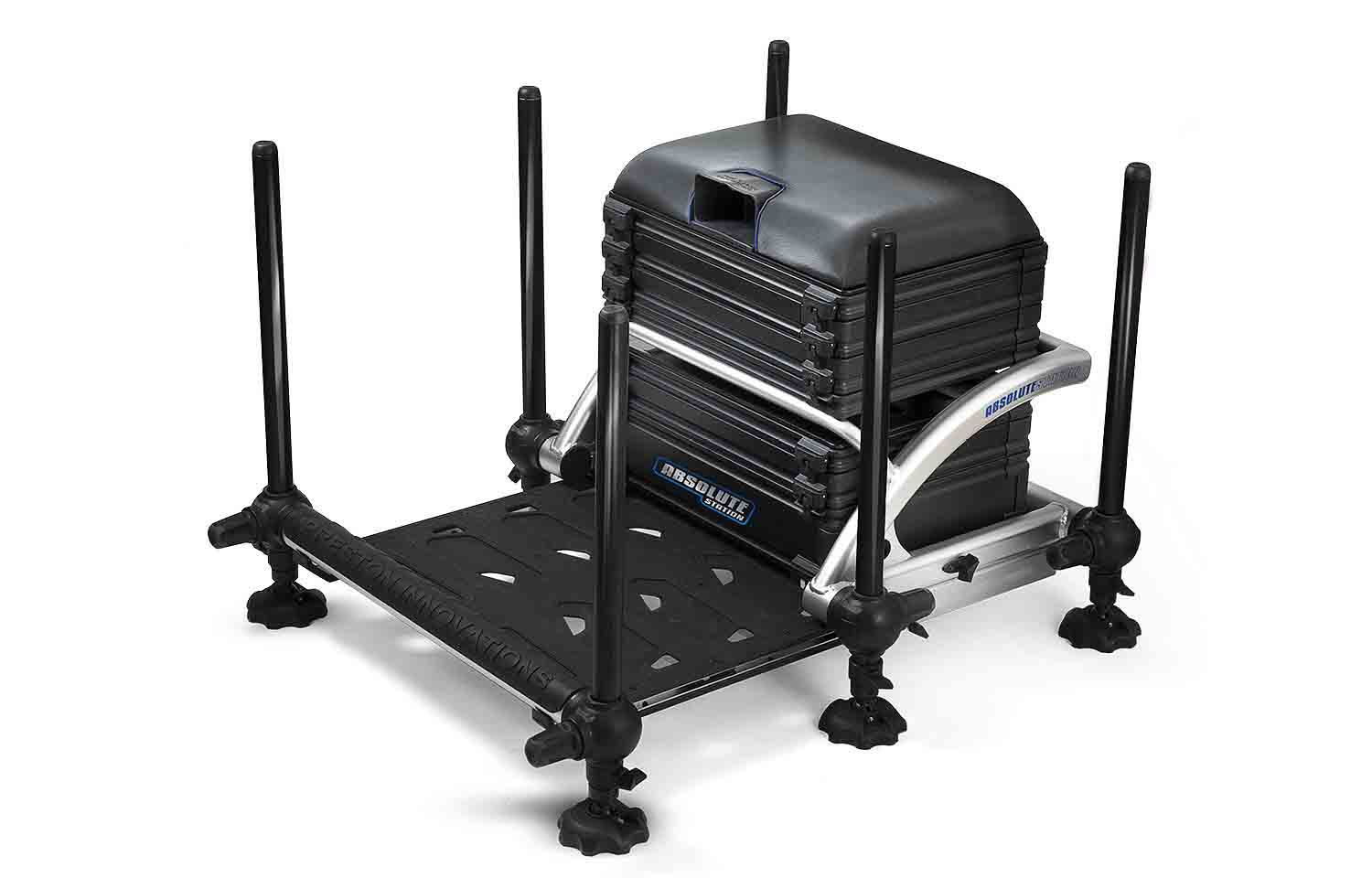 PRESTON ABSOLUTE STATION
A radically re-designed, lighter frame. Working with our consultants we've incorporated many new features culminating in our most user-friendly station system to date...
"...take the inserts out of any Off Box attachment it can be fitted straight onto the 30mm leg!"
LARGER LEGS STILL OFFBOX COMPATIBLE
The legs are a new larger 30mm diameter which helps to make the Absolute Station ultra-stable. Compatible with all existing OffBox accessories, simply attach without an insert fitted. These new legs are mounted as low as possible to the ground meaning you can make your seated position super-low if required.
UNDERCOVER: REMOVABLE FOOTPLATE
The removable footplate is perfect for those situations where you don't need a footplate, like narrow towpaths or man-made platforms. The plastic cover makes it easier to clean down your box after a session on the bank. A cleaner box will ultimately last longer and make your fishing more efficient. Remove the footplate during transit and you've got plenty of space left in the car – ideal when travelling with a team mate or when storage space is at a premium.

THE FULL MONTY
We're offering the complete package, includes a conversion kit for users of our latest shuttles
Plus two small and one large hooklength box which clip neatly under the seat and carrying lid.
The frame itself not only looks great but it is incredibly functional and stable
FEATURES
Low to the ground
Integral spirit level
Removable, covered footplate
Anti-snag hand wheels
Shuttle adaptors
30mm legs
Concealed front drawer
Under seat storage for 3 hooklength boxes (included)
Adaptable modular storage solution
Supplied with
1 x Deep Side Drawer (40mm deep)
1 x Concealed Front Drawer with Magnetic Release Catch (40mm deep)
1 x Shallow Tray fixed to the top of the frame (26mm)
1 x Shallow Unit (26mm)
1 x Deep Storage Unit (100mm)